OneWeb successfully ends its fifth launch into space equipped with photodiodes developed in our Clean Room
We celebrate the success of the fifth launch of 36 of the OneWeb satellites, that happened this past dawn, which are equipped with photodiodes manufactured in the Clean Room of the Barcelona Institute of Microelectronics. The satellites are conformed of solar tracking sensors which contain silicon photodiodes that have been made in our centre.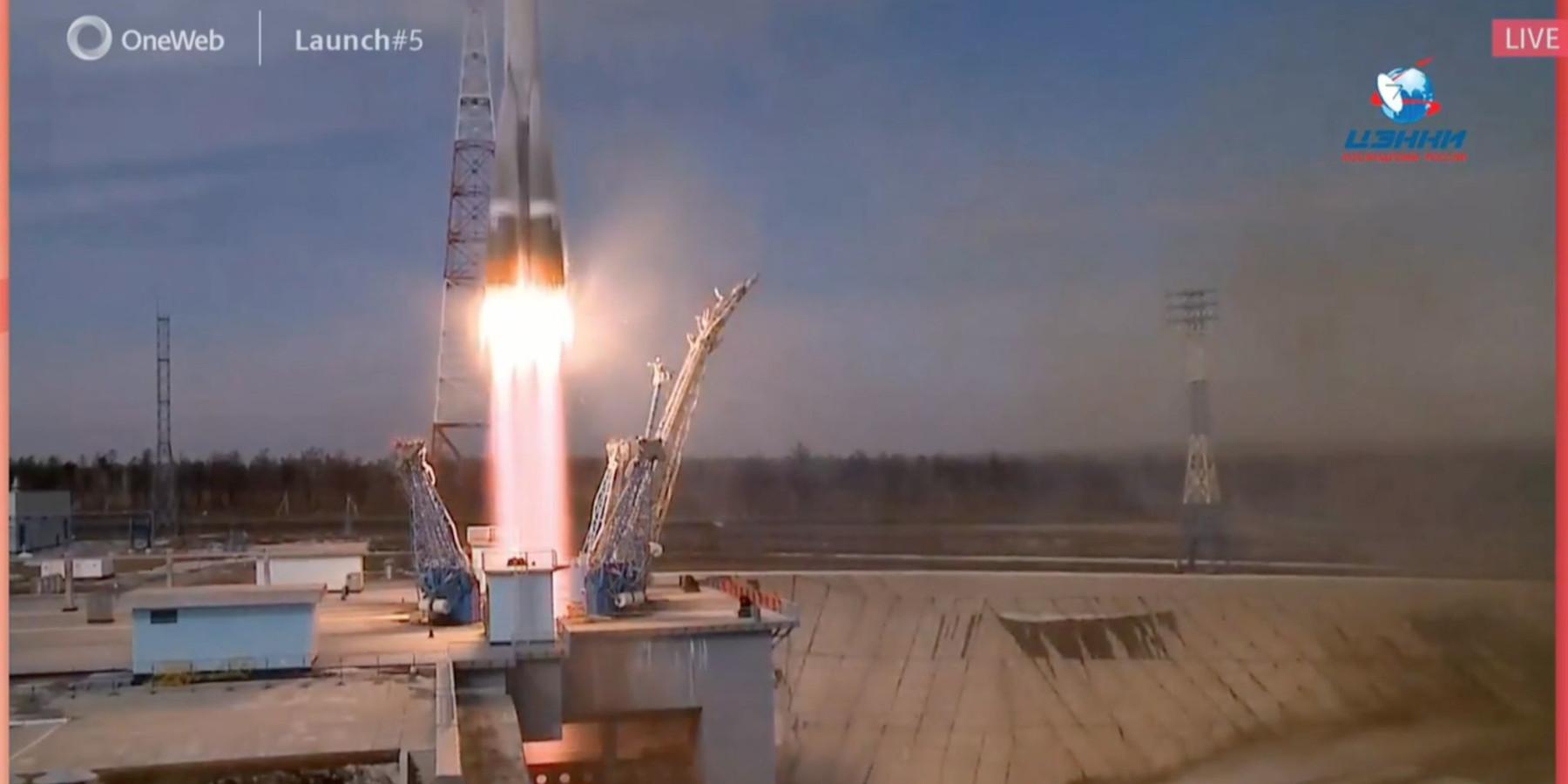 The IMB-CNM is celebrating the success of the OneWeb's fifth launch into space, that happened at dawn from March 24 to 25. Our centre is involved in the process, developing silicon photodiodes to serve as solar tracking sensors for the satellites. Each satellite has a total of 4 of our sensors.
These silicon photodiodes have been manufactured in the Clean Room at the IMB-CNM, through the Radiation Detectors Group (RDG). The photodiodes are components of the solar tracking sensors of the satellite, provided by SolarMEMS technologies S.L. D+T Microelectrónica has been in charge of selling the diodes developed in the Clean Room, a Singular Scientific and Technological Infrastructure (ICTS).
Up until now, OneWeb had launched 110 satellites into space to form its mega-constellation. With this fifth launch of 36 satellites, IMB-CNM has now more than 500 photodiodes in space. According to the OneWeb press release, lift-off occurred on 25 March at 02:47 GMT. OneWeb's satellites separated from the rocket and were dispensed in nine batches over a period of 3 hours 51 minutes with signal acquisition on all 36 satellites confirmed.
The OneWeb mega-constellation
The OneWeb mega-constellation aims to allow communication throughout the world by air, sea, land, providing connection to anyone, anywhere through 3G, LTE, 5G and Wi-Fi coverage. The plan is to launch up to 648 satellites by the end of 2022, which will provide global coverage. More launches are coming.