Director's message
Welcome to our website. Through this portal we want to communicate with you. We hope that you will find here all you would like to know about the Institute of Microelectronics of Barcelona (IMB-CNM). and also that you use it to contact us for any queries or suggestions.
Welcome!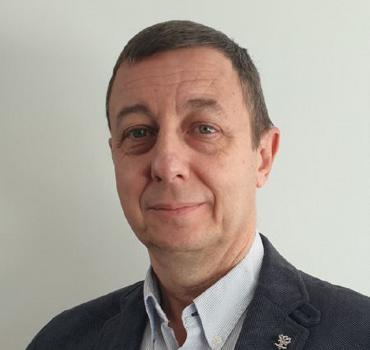 Micro/Nano electronics, Photonics and Smart Systems have been identified by the European Commission as a fundamental part of the KETS-Key Enabling Technologies, which are the basis for the improvement of the innovation capability of the European industry. These technologies have a high economic potential and the capability to contribute to solve the current societal challenges.

Electronic systems are part of our lives for several decades now. The evolution of microelectronics has enabled its introduction as an essential part of multiple products that can benefit any sector of the economy, by including properties such as a higher product intelligence or more sustainability.

The Institute of Microelectronics of Barcelona (IMB-CNM) aims to contribute to these goals with a high level set of researchers and facilities, unique in the South of Europe. Not only we can offer our know-how to collaborate with you on designing and fabricating new micro and nanoelectronics components, circuits and systems, but also we can provide you education and training at the different stages of your scientific or engineering career. IMB-CNM is a research centre belonging to the Spanish National Research Council (CSIC), placed in Barcelona and, more specifically being part of the Campus of International Excellence of the Universitat Autònoma de Barcelona (UAB), that is a cluster of scientific activity that may perfectly fit with your needs.

We thank you for visiting the web site of our institute and we hope that the R&D activities that we are doing can be of your interest. Please feel free to contact us for any collaboration or visit in which you may be thinking of.
Manuel Lozano
IMB-CNM Director