Neus Sabaté receives an ERC Proof-of-Concept grant for the development of a glucose detector
The PoC awarded to the FAIRGLUCOSE project is one of the four CSIC technologies that received EU aid to exploit its commercial potential in the latest ERC call.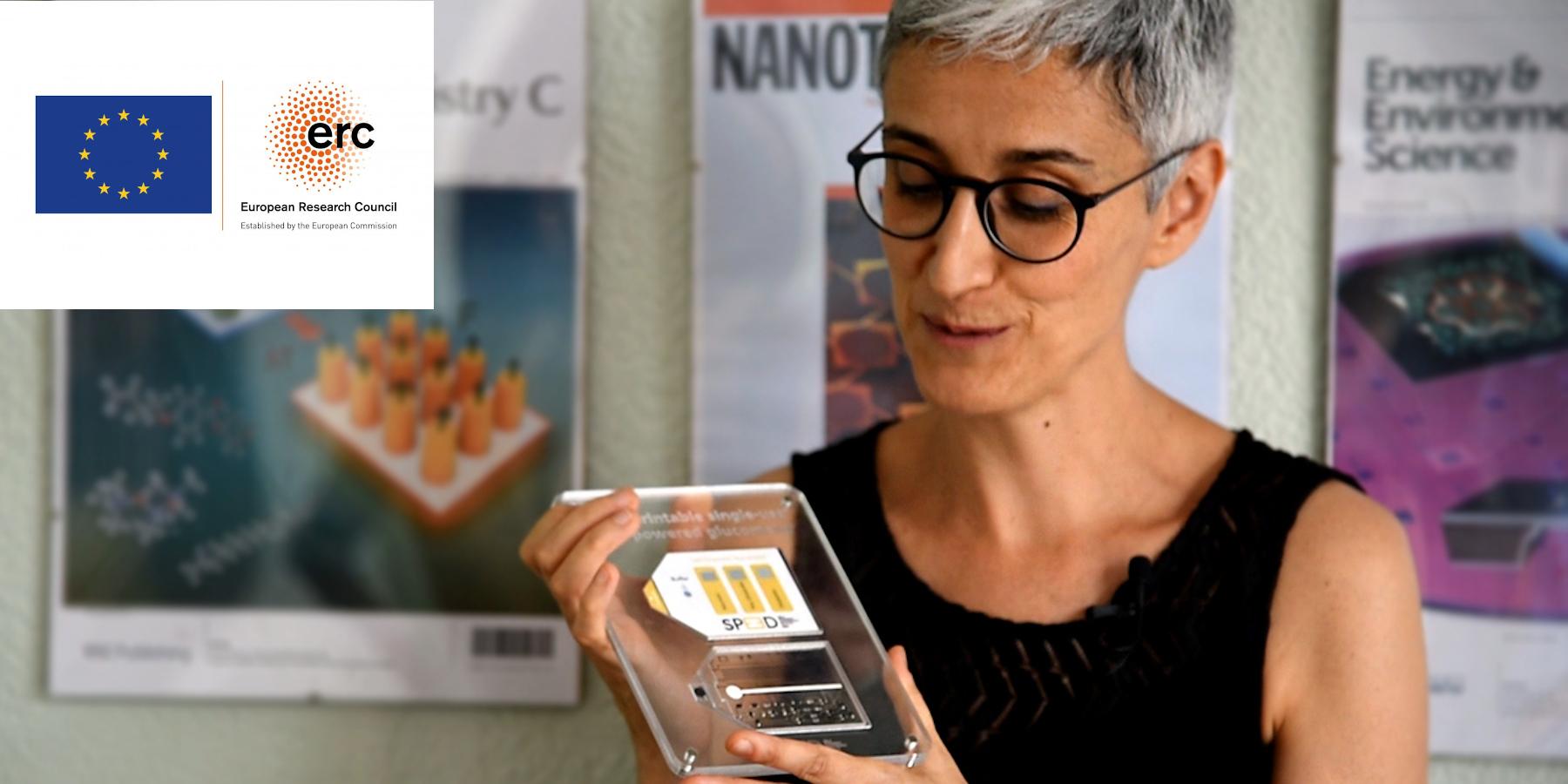 The Institute of Microelectronics of Barcelona (IMB-CNM-CSIC) is working on the development of a low-cost, sustainable, self-powered glucose detection system that allows blood glucose to be measured using a system that does not require the use of neither microcontrollers nor batteries. "This innovative approach transfers the glucose oxidation process, which comes from blood from a finger prick, to a voltage reading using a minimalist, battery-less circuit that fits the size of a commercial glucose strip," says Neus Sabaté, ICREA researcher at the IMB-CNM, who directs the project.
This new system makes it possible to reduce the cost of devices and the accumulation of electrical and electronic waste. "Fairglucose's first market would be low- and middle-income countries, where the cost of current glucometers limits self-monitoring of blood glucose among the population," she adds.
Four CSIC technologies receive aid from the EU to explore their commercial potential
These are compounds to replace microplastics, a method to measure glucose, microstructures for dental implants and a scanner to monitor cancer. The European Research Council awards Proof of Concept grants to explore the commercial and social potential of research projects.