Entre totes fem ciència! The Equality Committee commemorates March 8th
The Equality Committe has designed a poster for the International Women's Day that can be seen at the entrance of the institute with the motto "Together we do science" ("Entre totes fem ciència") and it has organized a round table to talk about working women in science.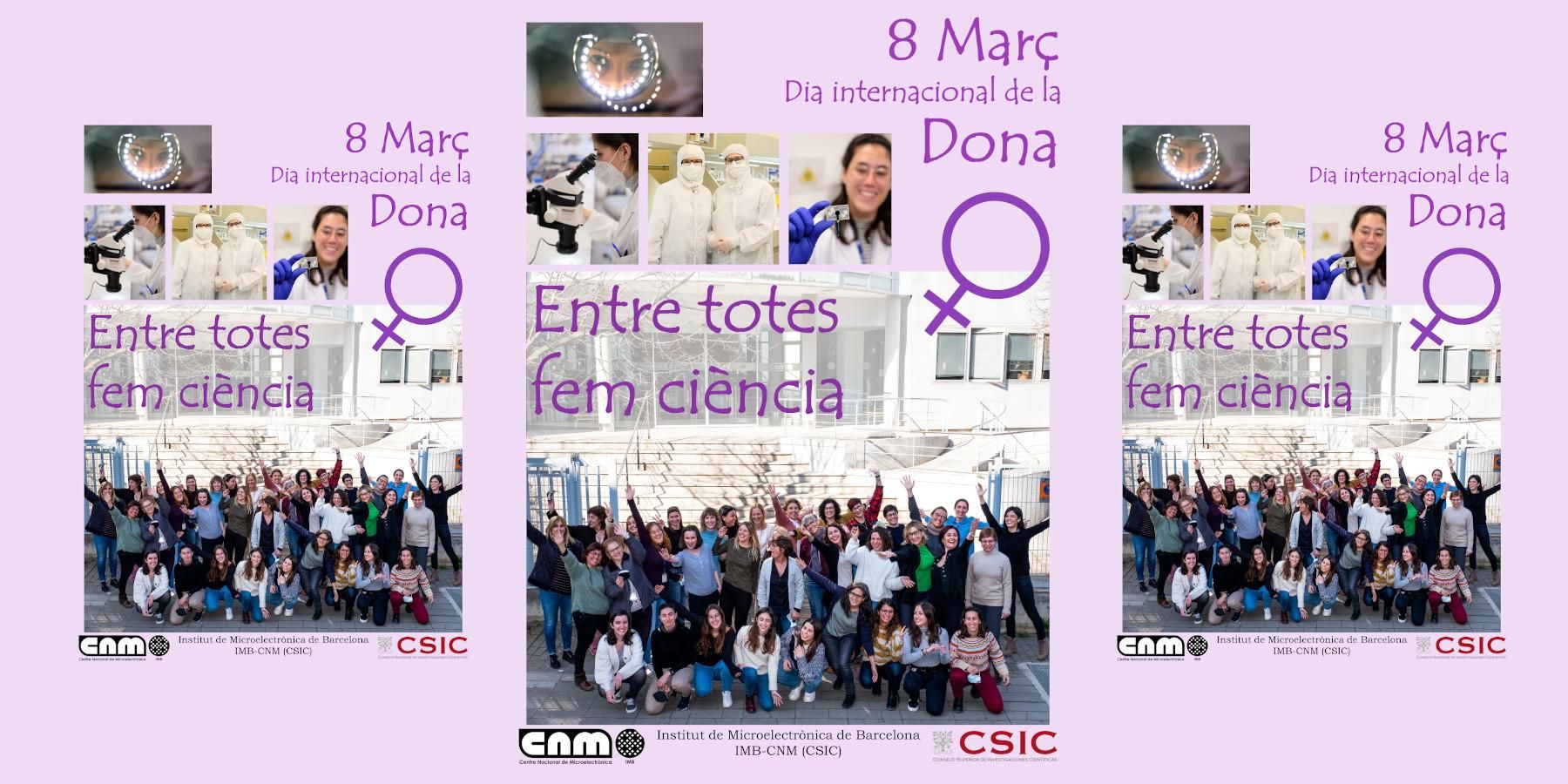 International Women's Day is a global celebration dedicated to honor achievements made by women and to vindicate equality and rights for everyone. It is celebrated internationally on March 8th and the IMB-CNM is commemorating it with two actions organized through the Equality Committee: a round table to put together female scientists, technicians and administrators of the institute, as well as a poster that can be seen at the entrance of the institute.
The round table Qui fa ciència will be an occasion to talk about women in science, work and the experience of the many actors involved in research. It will put together women from different backgrounds and working in different areas at the IMB-CNM: Elena Chica (Clean Room technician), Leyre Martínez de Olcoz (responsible of the Metallization area at the Clean Room), Isabel Burdallo (Projects Unit), Denise Marrero (predoctoral researcher) and Stella Vallejos (research staff). The event will touch the subject of the different jobs and responsibilities in science, working as a woman in this environment and the experiences that brought them all to where they are now.
Moreover, the commission has designed a poster to commemorate March 8th with the motto "Entre totes fem ciència" (Catalan for "Together we do science"), which stands for the idea that we need every voice, perspective and vision for a more diverse research and science. The poster can be seen this week at the entrance of the institute.