Thesis Defence: Intra- and Extracellular chips for cell mechanics
By María Isabel Arjona Hidalgo.
Director: José Antonio Plaza (MNTL Group).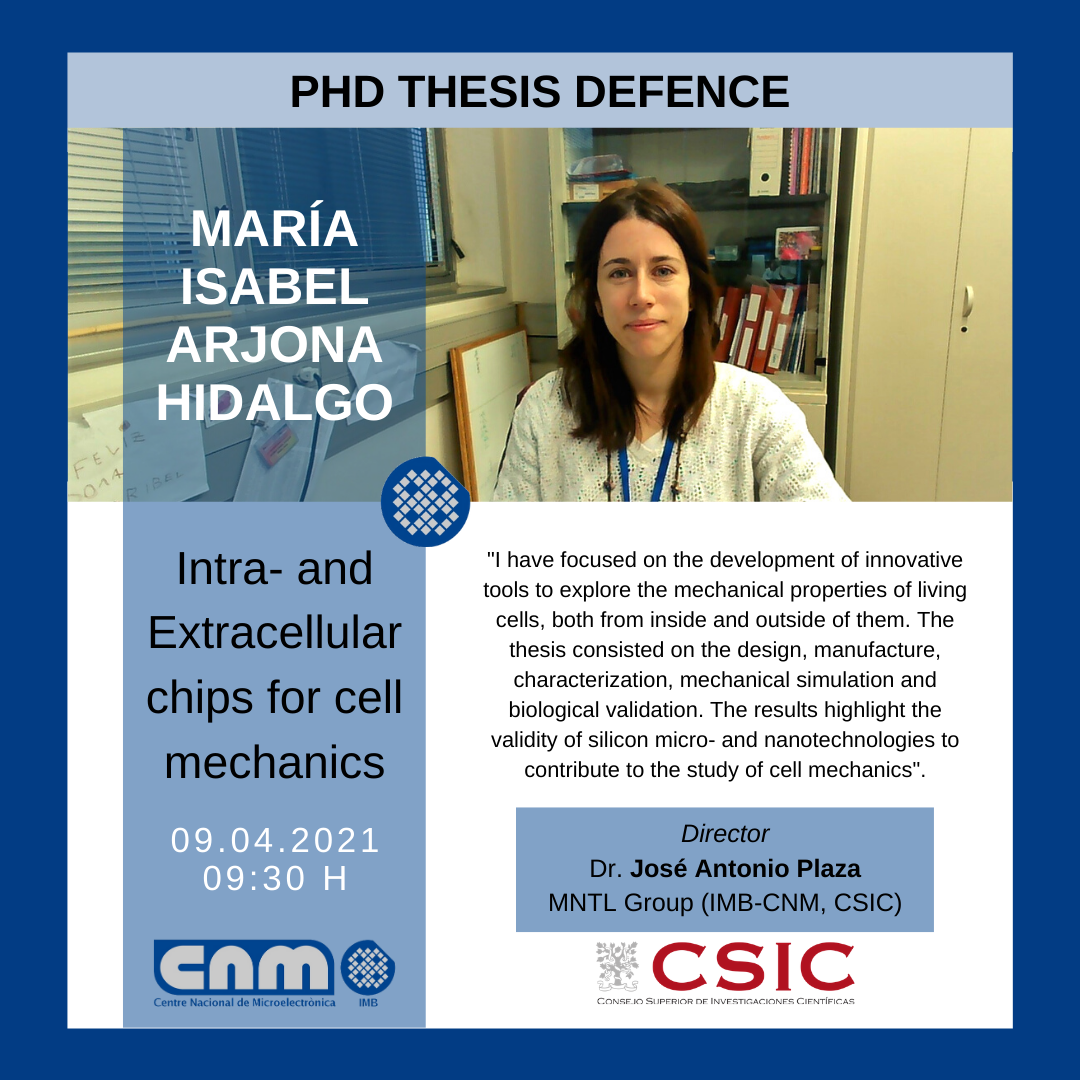 The thesis has focused on the development of innovative tools to explore the mechanical properties of living cells, both from inside and outside of them. This development has consisted of the design, manufacture, characterization, mechanical simulation and biological validation of micro- and nanodevices. As a whole, the results obtained highlight the validity of silicon micro- and nanotechnologies for the manufacture of mechanical chips that contribute to the study of cell mechanics.
The defence will be online, the access link is: https://oficinavirtual.ugr.es/redes/SOR/SALVEUGR/accesosala.jsp?IDSALA=22962012
Code of access: 487998