Printed Electronics Laboratory
The Printed Electronics Laboratory at the IMB-CNM meets the needs of the center regarding emerging flexible, additive, low-cost and environmentally friendly technologies. For this reason, the laboratory facilities have the necessary equipment and services to allow the development of printed devices and systems using technologies such as inkjet, screen printed, digital dispensing...
We can deal with a wide range of different application domains in a versatile way and we develop a complete printed microelectronics technology, or combined with clean room photolithographic processes, on flexible or rigid substrates to create circuits and their hybridization with other technologies.
The Printed-µE Lab has been contributed by several research groups (SPEED, GAB and ICAS) from IMB-CNM and also the CEPHIS group from UAB. The lab is mainly used by the institute groups, but it is open at cost for self-services on selected equipment or for services on demand over complex equipment.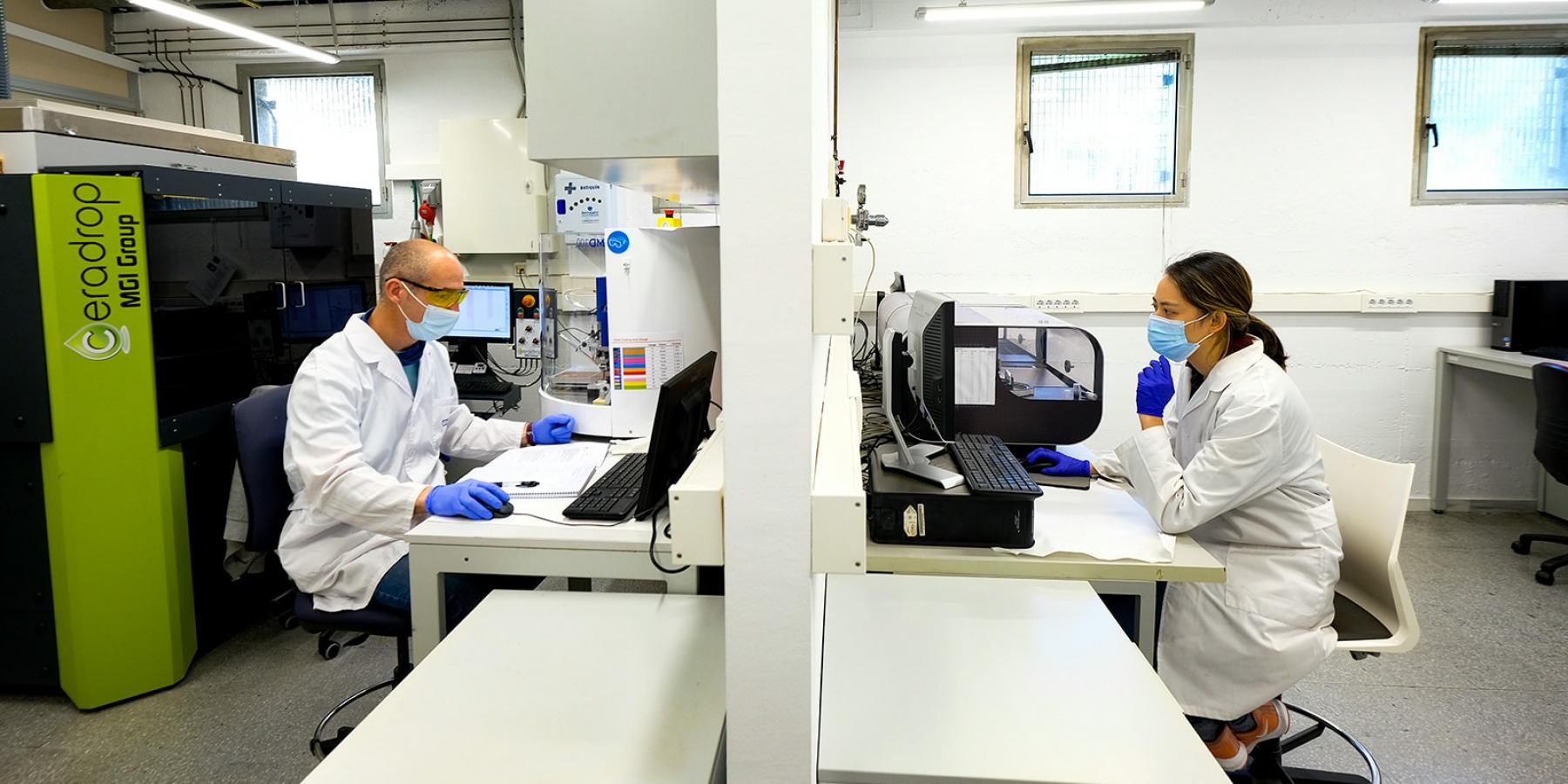 Equipment
CERADROP inkjet printer CeraPrinter X-Serie with NIR & UV post-process curing and drying  systems
FUJIFILM DIMATIX inkjet printer DMP-2850
FUJIFILM DIMATIX inkjet printer DMP-2831
Digital material dispensing and pick&place accessory KELENN DMD100
Screen printer DEK-248
Screen printer PAYMSER SK30
Coater and gravure RK Printing proofer
Oxygen plasma PLASMA TECH. Smart Plasma
Convection oven (BINDER)
Hot plate (HARRY GESTIGKEIT PZ28)
Available services
Training to obtain self-service qualification for the Dimatix inkjet printer, Kelenn digital dispenser and screen printer
Conductive and dielectric low viscosity inks printing with inkjet tech
Functional middle and high viscosity inks printing with screen printed and digital dispensing tech
Inkjet printing optimization for unusual inks
Oxygen plasma for treatment and cleaning surfaces