#IMBCNMTalks Presentation of the European project EXFILES (Extract Forensic Information for LEAs from Encrypted SmartPhones)
By Jofre Pallarès (Working group of Reverse Engineering).
Technological advances and development of sophisticated functions in mobile devices led to new usages and dependencies. Mobile phones are often a key factor in criminal cases, intrusions, intellectual property theft, security threats, and more. Thus, in the latest generation devices, the data stored on these devices may contain critical evidence associated with the aforementioned crimes, which can be protected by new security features and encryption schemes.
The EXFILES project aims to provide Law Enforcement Agencies (LEAs) with new tools to extract data and associated evidence from these devices in strict legal contexts. A unique consortium of five LEAs, universities and cyber security companies from the EU have joined forces to address these challenges. Together, they defined three areas of work on technical data extraction techniques, namely software exploitation, hardware methods and combined methods. In addition, tools and methods inspired by other areas of information security (e.g. security assessments based on common criteria) will lead to new judicial methods of accessing data for lawful investigations. The main objective of EXFILES project is to improve LEAs techniques and methods, to extract digital evidence from modern encrypted smartphones used by criminals based on holistic approach (both software and hardware).
This talk will show the work lines to be done at the IMB-CNM within the project.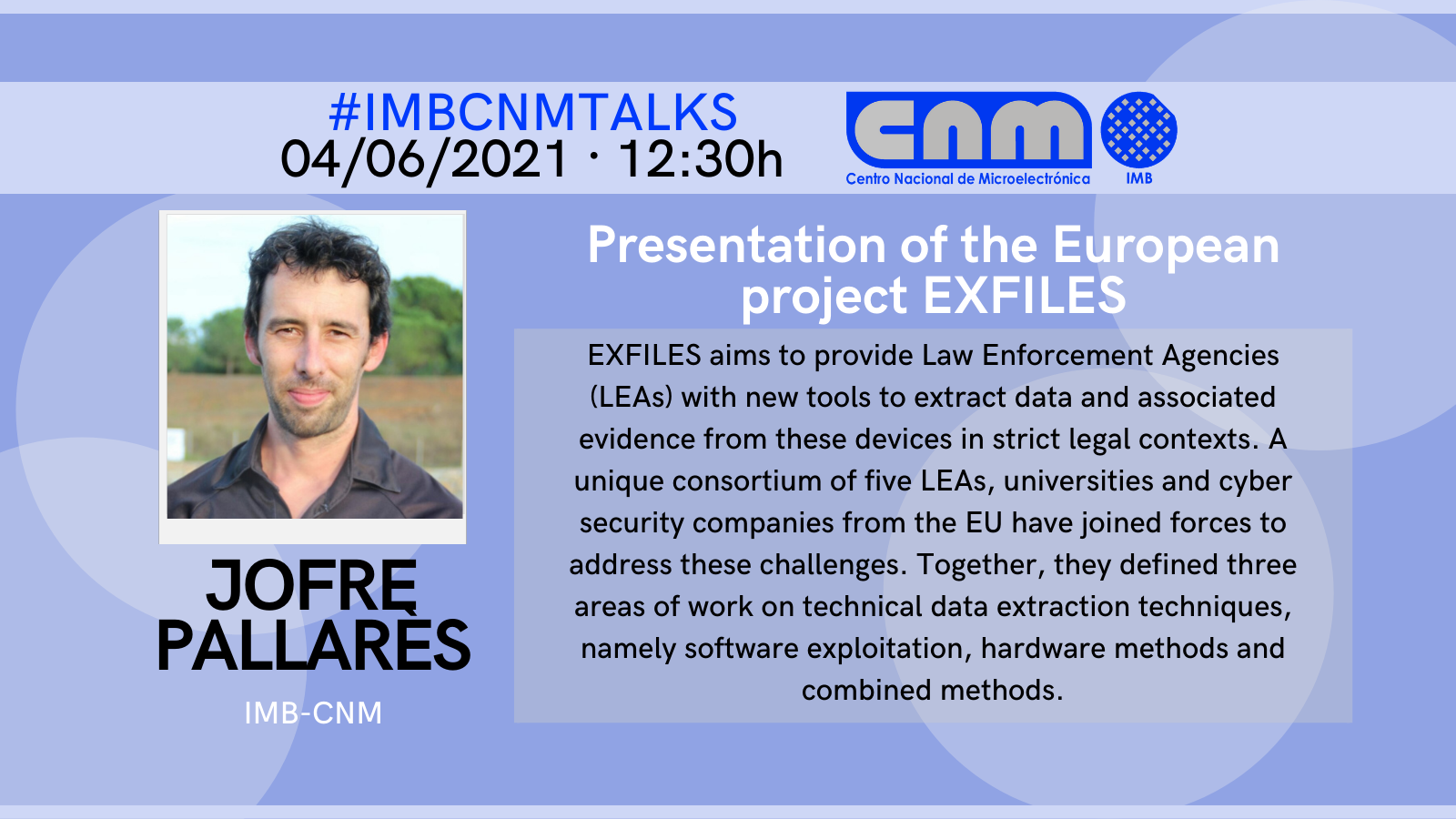 More information in: https://exfiles.eu/
Link to the session: https://conectaha.csic.es/b/sab-wse-rkl-7pc